Founder's Message
I have always been inspired by the potential in others, and I have spent my career developing environments that empower people to create their own success. When we began the Werklund Foundation in 2006, our goal was to make a positive and meaningful difference in the lives of our youth through initiatives that produced sustainable results.
In 2006, I attended a world-class leadership program that had a real impact on my life. When I told my daughter, Deanna, and son, Mark, about the program, they also chose to attend. When Deanna returned, she approached me with the idea of developing a youth leadership initiative, Empowering Minds™, and I agreed that it was a perfect fit for our family foundation.
I have always enjoyed attending leadership programs and I have dedicated myself to the pursuit of understanding the principles of leadership. In truth, I just enjoy being the best I can be and understanding how to bring out the best in others. This is one of the reasons I am so passionate about the Empowering Minds™ leadership programs: the leadership experiences help teens realize their capabilities and allow them to redefine their personal "best."
The stories we continue to hear are simply humbling, and it brings me so much joy to know that students are taking these skills and using them for their own personal betterment. Watching our youth embrace their potential is a far greater gift than I ever could have imagined.
The Werklund Foundation will continue to partner with like-minded organizations that provide opportunities for positive change in our youth. For that reason, we are proud to have partnered with organizations such as Classroom Champions; Junior Achievement; Calgary Arts Academy; Kids Help Phone; and Big Brothers and Big Sisters (and others). I hope that these organizations will help equip young Canadians with the academic knowledge, personal skill development and social engagement they need to become true leaders of change in their communities.
Lastly, I want to thank the Board of Directors, our committee members and the people who work everyday to fulfill our Foundation's mandate. The Werklund Foundation team is a small, yet passionate group of people who produce powerful outcomes. We will remain committed to building a legacy within the community that will empower youth for years to come.
Sincerely,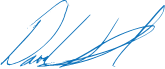 Dave Werklund
President & Founder of The Werklund Foundation